Nobody becomes an entrepreneur because it's easy.
Entrepreneurs are driven by an unstoppable ​dream; a life calling.
They hold themselves to relentlessly high standards.
...and when they fall, they fall hard. These are their stories.
Why Wait? Get the book now

(from Amazon):
In The Best Selling Book, The Start,
You Will Enjoy and Benefit From The Wisdom
Of These Highly Successful Entrepreneurs
---
Who They Are...
Duane Siebert, TonerRefillKits.com
Duane Siebert has always known he was going to be very successful in life, as long as he put his heart into it. Without going through college and getting a degree, he managed to secure a job at Merrill Lynch as a stockbroker. Duane saw success in everything he did. After 29 years of running his toner refill business, all his energy is spent putting every second of his time into furthering his business and becoming even more successful.
J. Nichole Smith, WorkingWithDog.com
Nichole is one of those people who was born to be entrepreneurs. Growing up surrounded by a family of entrepreneurs pushed her to do what she was passionate about. Even when her parents pushed back and tried getting her onto a stable career path, Nichole did her own thing. Today she is the owner of Working with Dog, a site that helps people learn about marketing for their pet stores. She also does one-on-one meetings to advance her clients' businesses by giving them all the tools they need.
Matt Trainer, MattTrainer.com
Matt Trainer's company is on the cutting edge for healthy organic anti-aging cream. They focus on what will benefit the customer and not what will make the most money. They are producing a cream that breathes through the skin.Matt continues to use his marketing knowledge as a consultant for corporate clients by teaching them the best way to get their message out there and having it stick with their audience.
Kimberly Spencer, CrownYourself.com
Kimberly Spencer is living her dream as a multi-passionate entrepreneur and writer. Coming from a family of entrepreneurs, it was quite easy to see that she was going to follow in their footsteps. Deciding that college life was not for her she pursued her dream. Since BRO', owning a Pilates studio and being the executive of a national online company, Kimberly has launched Crown Yourself Enterprises, combining her love of fitness and entertainment, to help girls create a body and life that rules.
Hans Rijfkogel, AsiaMarketingServices.com
Hans Rijfkogel currently runs his own marketing and sales agency. He gives advice to duty-free operators and importers in Asia. He also talks to different business around the world about the cigars they would like to have sold all over Asia. After working for a cigar company for many years, he was able to branch off to start his own company distributing cigars in Asia, and he was even able to keep his old employer as a client.
Courtney Kostelecky, CourtneyKostelecky.com
Courtney Kostelecky is a blessed individual who lives each day to the fullest. He never has a bad view and enjoys a refreshing cup of coffee each morning on the beach while he plans his day. Puerto Rico is his home and he loves going on hiking trips through the rainforest, having cookouts, traipsing around Old San Juan, or just relaxing with a picnic on the beach. He is also a best-selling author with a new book on the way.
Matt Brown, Newbie-Trader.com
Nichole is one of those people who was born to be entrepreneurs. Growing up surrounded by a family of entrepreneurs pushed her to do what she was passionate about. Even when her parents pushed back and tried getting her onto a stable career path, Nichole did her own thing. Today she is the owner of Working with Dog, a site that helps people learn about marketing for their pet stores. She also does one-on-one meetings to advance her clients' businesses by giving them all the tools they need.One of the main reasons Nichole created her business was so she could travel the world. At the time of her interview, she and her husband were in France, living each moment to the fullest.
Anthony D. Smith, AnthonyDSmith.com
Anthony Smith is a best-selling author, publisher, USA TODAY Contributor, and leading expert in local online marketing, helping business owners use the Internet to generate more leads and build a powerful online presence.He is the "Secret Weapon" behind several digital marketing and SEO agencies where he and his team have TRIPLED and even QUADRUPLED the incomes of a substantial group of businesses over the last several years and counting.
Dave McGarry, FitOver40Challenge.com
Dave currently provides online fitness coaching for those who are 40 and over. His online fitness training doesn't just focus on weight loss but creating the mindset, habits, and beliefs that allow someone to achieve their goals as well. His program helps people realize what is preventing them from achieving their goals, and then he coaches them to push past those limiting beliefs and reach greater success.
Jess and Sara Owen, OwenMarketingGroup.com
With Jess growing up in the entrepreneurial lifestyle and Sara coming into it, it allows them to have two different perspectives on marketing and selling their services to other business. They currently run Owen Marketing Group, which helps restaurants, hospitality, and resorts market and run their websites properly. Jess and Sara are also the sole marketers for a chocolate festival.
Dorina Lanza, DorinaLanza.com
Dorina Lanza graduated from college at the very young age of 18 with a major in Math, received her Master's in Math at age 20, and then went back to get her MBA in Strategic Planning and International Business. Dorina is co-founder and CEO of LIMB Software Systems, LLC and is on the board of trustees for Nashua Humane Society. She has recently updated her 8-week program where she teaches people how the brain works, how you attract people, why they come to you and how to leverage that yourself
Jack Austin, JackAustin.com
Jack Austin has been providing life guidance to others for over 30 years. He grew up experiencing many hardships and did not realize his calling until midlife. Now he helps others break through the invisible barriers that are holding them, their careers, and businesses back. Jack Austin is the CEO of Quantum Breakthroughs. He consults CEOs, executives, business owners and entrepreneurs in advancing their business by assisting them through the invisible walls. He teaches them to be ethical and create a business founded on servant leadership, cultural engagement, and social responsibility.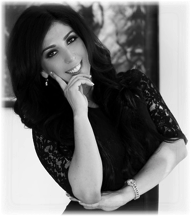 Jimena Cortes, CrownYourself.com
Starting at a young age, Jimena Cortes knew she was born to be an entrepreneur. Her first business partnership began when she was only 18 years old! Running her businesses was not easy, and she faced a few trial and errors. Even though many of her initial businesses ended in failure, she was not slowed down from her path of becoming a successful entrepreneur. Today she owns a highly successful marketing agency and has taught over 4,000 professionals worldwide how to use LinkedIn to get clients.
Armand Aguillon, ArmandAguillon.com
Armand Aguillon runs a real estate business in Australia and has been an entrepreneur ever since he was eight years old when he ran a car wash business. He began by going door-to-door and persuading people to allow him to wash their cars. After witnessing the financial crisis his family was going through, he knew it was up to him to support his mom and sisters. He was able to secure a roof over their heads while being new to the business in a tough market. After lots of hard work, countless hours of missed sleep, and guidance, his dedication paid off. He became a successful entrepreneur.
Patrick Mejia, AmbroseDigitalAgency.com
Patrick Mejia currently owns his own marketing agency offering free advice to older business owners that are not up-to-date with current marketing strategies.He helps his prospects understand what their competitors are doing and why it is working for them. He will then show his clients how to combat their advertising tactics to increase their customer base and become more competitive. He offers personalized packages that suit the affordability of each client.
Daniel Giordano, DanielGiordano.com
Daniel is a hard-working man that puts 100% effort into everything he does. He believes that a successful business could not be completed without giving it your all. He has come from a humble beginning of painting houses as a child with his father on the weekends and growing up to establish his own Internet business. Currently, Daniel is committed to his company, his family, and his faith. He believes in always going the extra mile to support charities that benefit life around him.
Chris Daley, Digital2GrowMedia.com
Chris Daley founded Digital2Grow, LLC where he helps clients build five-star reputations. He also helps them drive traffic to their offerings and implement funnel systems to add smarts to conversion. Clients can also build their market leadership position through his authority branding formulae. He is also involved in a nonprofit center that focuses on helping homeless single mothers find homes and warm places to stay during the harsh winter.
Vanessa Lamaro & Mary Martin, TheBabyBuilders.com
Mary and Vanessa are co-owners of The Baby Builders. Both have ventured off into their unique line of work before coming together. Devoting their lives to helping others is their passion. They have dedicated over four years to produce the most informative and up-to-date information to help couples who are having a hard time getting pregnant. Helping couples regain their fertility mojo is their number one goal.
Brian Hower, Business-Internet-and-Media.com
Brian Hower is and will always be a self-made man. He never gives up even when people are telling him to give up and find a "normal" job. He loves the career he has created for himself and his family. By running his own business, Searchlight Business Advocates, Brian is able to enjoy one of the small pleasures like taking casual drives to the beach to get his mind off work.
A Modern Day Entrepreneur's Guide To Navigating Through Their First Business
The Simple Lessons From The Past Shape Who We Are Today
The Authority Media Group presents their findings from a study of successful entrepreneurs. They reveal the lessons learned in their first business that they still apply today. With vital performance and career lessons, it is a must-read for entrepreneurs at every level.
Why Wait? Get the book now

(from Amazon):